Create local and publically accessible web forms with multiple input fields that execute your workflow automations as forms are completed.
Each web form has a unique secure public URL hosted on Azure as part of the ThinkAutomation Web API and a local URL served directly from your ThinkAutomation Server.
You can include web forms inside your own website or send as links in outgoing emails.
You can change the styling, backgroud and header. Web forms are responsive and mobile friendly.
Any number of separate forms can be created, with each being linked to a workflow automation.
Forms are updated when you make any changes and are instantly usable.
You can also post any of your existing web forms or 3rd party webhooks to ThinkAutomation for processing.
When you save the Message Source your ThinkAutomation Server uploads the form details to the ThinkAutomation Web API Gateway server. The Web API Gateway acts as a secure tunnel between your public web forms and your on-premises ThinkAutomation instance. This means that your ThinkAutomation Server does not need to be exposed to the Internet.
An Example
Below is an example web form. This is connected to ThinkAutomation running on a machine in our office. The web form executes an Automation that creates a PDF quotation document. Try it!
The Automation Behind The Form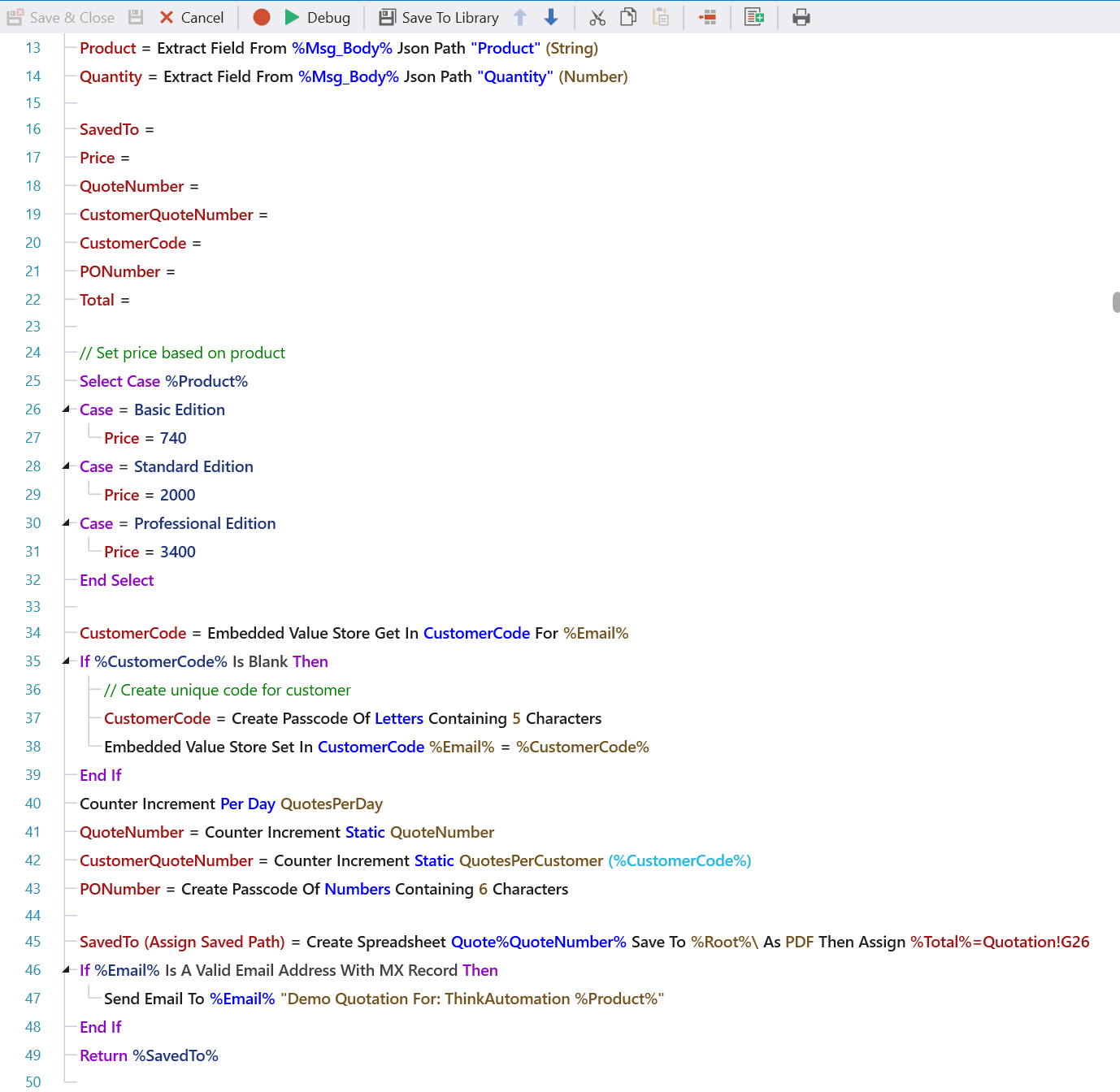 The Automation generates a quotation using the Create Speadsheet action, which it saves as a PDF. The saved file is returned back to the web form and displayed to the user. The automation also sends an email with the PDF file as an attachment. This could be extended lookup pricing from a database, to update your CRM system, save the details to a database etc.