Sector: Real estate
---
Requirement
An automation solution that could support bespoke needs, rather than forcing the company to change their procedures to match the solution
Solution
A custom ThinkAutomation deployment incorporating web lead processing and property report generation
---
Always ahead of the herd
While many sheep are content following the herd, EweMove estate agents wanted to distinguish itself from the flock of estate agents on the high street. Its use of technology, with the help of ThinkAutomation, allows it to do just that.
The challenge
EweMove was receiving website sales leads that they weren't able to automatically upload into their database. They needed something that could automate this process in the first instance, but also be scalable as they grew their franchise network.
The company had already built a fantastic database solution, hosted in the cloud, which managed the majority of processes. However, there were gaps that prevented agents from providing the best service possible. These breaks also meant many agents spent more time than necessary completing menial tasks, rather than finalising a sale for a client.
The solution
ThinkAutomation helps EweMove bring efficiencies to some of the important processes that generate business leads. Initially, the team used ThinkAutomation for its email to database function. This simple workflow fills EweMove's admin gaps and reduces routine administration. However, more sophisticated processes have also been implemented over time.
For example, ThinkAutomation allows the creation of substantial home reports, with less admin work for agents. ThinkAutomation fully integrates with EweMove's website and database. It captures customer details and triggers the process for a Home Track report. (A comprehensive home valuation report that is supplied by the top 20 banking institutions.)
Then, ThinkAutomation automatically returns to the Home Track system 15 minutes later to check whether the report is complete. If it is, the report is captured and sent directly to the customer and relevant property agent. If not, it triggers a second timer for the system to be checked again five minutes later.
So, ThinkAutomation helps potential customers receive thorough and accurate property valuation reports as soon as they are available. Agent teams don't need to manually enter customer information, monitor the Home Track system for the report to appear or even draft an email to the client with the document attached. ThinkAutomation handles all that – quietly and automatically.
The results
Improved resource availability for higher-value tasks
Quick, accurate website lead processing
A sharpened competitive edge with regards to the report generation process
Significant time-savings from admin alleviation
A flexible solution that works around existing business processes
The feedback
"ThinkAutomation provides a simple solution to often complex administrative systems. It's incredibly easy to make something complex, but it's very difficult to make something as complex as software and automation simple. Parker Software has done it.
ThinkAutomation really is simple enough for anyone to use. You don't need to have a technical background to be able to do seemingly complex tasks like data extraction and software audits. The Parker Software team has clearly been in our shoes, thought about what customers like us might need, and found a solution that works for everyone.
And the return on investment for us is massive. To manually complete the work that ThinkAutomation handles, we'd probably have to employ more people just to be able to cope, and it saves so much time for the staff that we do have.
Plus, the development time you'd often struggle with at other software companies is completely collapsed down. If you have an idea today, Parker Software is working on it to be available tomorrow. There are always new functions of the software that I couldn't do last week, last month or last year. The team doesn't rest on its laurels; Parker Software actually listens and makes solutions to fix customers' problems. I couldn't ask for more."
David Laycock, EweMove founder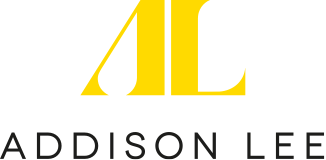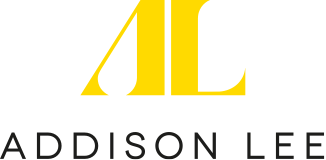 Sector: Transportation
---
Requirement
A convenient way to power instant communication with customers
Solution
An automated SMS platform complete with translation and processing
---
Closing the gap between drivers and customers
The Addison Lee Group is the largest provider of managed ground transport services in the world. With a little help from ThinkAutomation and its Twilio integration, the business makes sure its drivers and customers are kept connected.
The challenge
The travel industry often comes with delayed flights, missed connections, translation issues, and a whole host of problems that can cause frustration. In this kind of 'last minute' environment, it is essential that Addison Lee offer quality services that can adapt quickly and respond effectively.
Drivers need to be in constant communication with dispatchers and clients. Customers need updates on driver locations – without having to wait on hold or face delays. And importantly, Addison Lee needs to manage all these quick-fire communications seamlessly, cost-effectively, and consistently.
The solution
ThinkAutomation helps make customer communication frictionless. Through its Twilio integration, customers can send an SMS message asking where their driver is and get an accurate response within seconds. The automated process eliminates any potential delays. There is no need for an employee to manually find out the correct information from a database and relay it to the customer through call or email. Instead, the workflow runs automatically and admin-free.
Plus, ThinkAutomation's translation functionality removes language barriers. The system automatically translates any incoming message while identifying the specific area code of the customer. This translated message is then processed through a series of triggers, and automatically sent to the appropriate reservations team to handle the enquiry.
And it's not just customers and admin teams who get support. With ThinkAutomation, drivers also get an automated alert reminding them of the time they need to collect their first client. Any potential communication gaps are covered, with all parties kept in the loop.
The results
An automated SMS system that instantly updates customers on driver location
An inbound message translation engine that enables smoother international service
Time-saving schedule alerts that keep drivers updated and in the loop
A reduction in required administrative tasks across the service and logistics department
Overall reduction in operational costs and work hours
The feedback
"ThinkAutomation gives us a significant advantage over our competitors. The system's flexibility streamlines processes and shortens work times while constantly updating and adapting to the needs of our global customer base.
The volume of daily SMS messages that we receive from replies to automated messages that ask customers not to reply is monumental. This can overload our teams and sideline meaningful communications.
ThinkAutomation solves this problem by processing the response and automatically sending the message across to the correct reservations team. This allows us to reduce costs and work hours. Plus, it creates better client experiences and therefore a better brand reputation."
Paul Murray, Addison Lee North America


Sector: IT
---
Requirement
To provide an email integration broker capable of adding complex CRM records
Solution
A sophisticated automation tool that enhanced both EIM capability and Oracle integration
---
Helping Cisco connect the unconnected
Cisco is the worldwide leader in internet networking. A multi-national, multi-billion tech company, Cisco systems help power 85% of all internet traffic. One of its key goals is to "connect the previously unconnected". And that's just what ThinkAutomation helped Cisco achieve internally.
The challenge
Cisco needed an email integration broker. Its contact centre incorporates a unified email interaction manager module (EIM), which routes and processes inbound messages to provide consistent responses.
A major issue, however, was impeding performance. Cisco's EIM wasn't capable of adding complex customer contact records into Oracle's customer care and billing platform (CC&B), resulting in diluted customer service and revenue management.
So, Cisco needed a solution that could both enhance EIM capabilities and improve Oracle integration. At the same time, agents needed a solution that could take data efficiently from unstructured, free-format emails, leaving them free to focus on delivering quality customer service.
Enter ThinkAutomation.
The solution
Think Automation helped Cisco work smarter. At its most fundamental level, the solution parsed and processed Cisco's incoming comms. But to deliver the finely-tuned detail required, ThinkAutomation also assigned each customer with a unique customer ID. This provided both the intelligence for email processing and the generation of detailed customer contact records in CC&B.
Every day, thousands of incoming emails arrive at Cisco's Microsoft Exchange server. And every day, ThinkAutomation processes emails destined for customer care. The software automatically identifies the customer, checks if a unique ID exists within CC&B and then administers validation. In the event that the customer cannot be identified, ThinkAutomation replies to the customer, requesting identifying data.
That's not all. Think Automation then adds a customer contact record into CC&B and redirects the email to the UCCX for processing by agents. All emails are copied to a separate message store, protecting against deletion of emails.
ThinkAutomation helps unburden Cisco's agents. They have all the data they need to instantly identify customers and their queries, and they don't have to waste time manually updating records. (ThinkAutomation handles that for them, too.)
The results
ThinkAutomation has now been integrated into Cisco operations for several years. It continues to:
Simplify processes to reduce human input, for improved productivity
Improve customer service thanks to quick, accurate processing
Automate the parsing of thousands of daily inbound emails
Smoothly link data across key systems


Sector: Business process and document management
---
Requirement
To enhance the customer support process and alleviate resource challenges
Solution
Improved support tracking and fault resolution times, via intelligent business process automation
---
Supporting the Xerox support team
Xerox is the world's biggest name in document services. With a multi-billion dollar revenue and tens of thousands of employees across 160 countries, Xerox's giant operations need a robust customer support infrastructure in place. ThinkAutomation is proud to help.
The challenge
Behind the scenes, Xerox technicians are busy offering support to a huge and diverse client base. Before ThinkAutomation, that meant the allocation of vast portions of time on investigating open tickets and manually updating records.
The existing process was to issue a ticket for a support request, which was then tracked by the support system. A support technician would provide each customer with a course of action to follow (a checklist) for resolution of the problem. The ticket was then left open until the technician could follow up to confirm whether the problem had been resolved.
While the method provided Xerox clients with good customer service, the practice of having technicians follow up on each individual ticket status was resource-intensive. As well as being time-consuming, it also had a significant impact on operating costs. So, Xerox wanted to introduce automation.
The solution
ThinkAutomation allowed Xerox to re-engineer its support processes and alleviate resource challenges. Following a support request, customers are automatically informed that they will receive a follow-up email in 3 days. Those personalised follow-up emails are then auto-issued after the set timeframe. And automatically, ThinkAutomation interrogates each customer reply to recognise whether the ticket can be closed or whether it needs technician attention.
This works using a series of 'if' rules. An email reply containing "yes" triggers ThinkAutomation to write a text file containing a script. This in turn runs a command-line program, opening a telnet session to the mainframe where ticketing information is stored. The script interrogates the database within the mainframe to identify the specific ticket number, and automatically changes the status of the record to 'closed'.
A different workflow runs if the issue is not resolved. If a customer has replied to the follow-up email with "no", ThinkAutomation instead updates the issue record and the agent continues the standard support procedures to resolve the problem.
The results
Increased human resource availability, sparing support agents from unnecessary follow-ups
Substantial time savings in the support department, with faster ticket processing
Reduced operational costs thanks to automated workflows
A more efficient customer support process involving fewer administrative tasks
Smooth system integration that reduces the effort and potential inaccuracy of manual data entry
The feedback
"The time savings so far in using ThinkAutomation have been considerable and results in more resource availability, so that our agents can process more tickets more quickly. We will shortly roll the solution out to five more support departments. We're probably just scratching the surface of the potential efficiencies ThinkAutomation can provide an enterprise of our size."
Rheal Dugas, implementation engineer, Xerox


Sector: Public
---
Requirement
To improve the speed and efficiency of GIS mapping
Solution
A creative ThinkAutomation implementation with custom, hyper-specific workflow builds
---
Automapping: a bold new world for business automation
Bozeman Council was looking to alleviate manual processes during GIS mapping, and opted for automation technology to help. Through a novel use of ThinkAutomation, Bozeman now has a portable, visual data processing tool that helps automate the mapping of their streets.
The challenge
If a member of the public or a company wishes to dig underground in Bozeman, they first need to contact the council call centre to check whether underground sewer and water lines are in the way.
Bozeman call centre agents then process these enquiries and send an email to a dedicated team, who manage them manually. The emails, or 'locate requests', are assigned to a driver to investigate. The driver must then travel to the location and mark out any utility lines with spray paint. As you can imagine, this process is time-consuming and requires manual input at multiple stages from start to finish.
The solution
Tired of drowning in emails, Bozeman Council completed some online research and found ThinkAutomation. The organisation took out a free 30-day trial to see if the product was a fit for handling their locate requests.
Bozeman Council created ThinkAutomation workflows to automatically mine emails containing locate requests for their key data. These emails are then recorded into a database and exported to a cloud vendor. Next, the cloud vendor maps each locate request via GPS. Rather than having data gathering in an inbox, Bozeman Council now has a portable, visual and efficient tool that everyone can track in the palm of their hand.
The results
Thanks to ThinkAutomation, Bozeman Council has:
A portable, visual and efficient tool that everyone can track in the palm of their hand
Streamlined processes that allow workers to spend more time on critical components rather than sifting through emails
Reduced repeat journeys, saving Bozeman Council time and money
Extended business process automation into other departments, including finance
Presented a ThinkAutomation use case at government conferences, due to its success
The feedback
"Within 30 days, it became obvious this software would be ideal for improving the efficiency of locate requests in Bozeman. The learning curve wasn't too steep and we were able to get workflows working right away with the help of the user guides provided. There were a few times when we reached out for help, and when we did, the support we received was fantastic.
This new map showing where all the locate tickets are has been revolutionary. It means newer drivers, who may not be familiar with the area, can use the map to help them navigate. Equally, it's easier for us to see clusters of work in a given area. Now, drivers can grab five locate tickets in the same area at one time, rather than making inefficient repeat journeys. We are saving time as well as fuel."
Carrie Shockley, GIS specialist, Bozeman Council
Sector: Recommerce
---
Requirement
To increase internal efficiency and customer response times
Solution
Advanced inbound email automation, integration and resource optimisation
---
Alleviating the resource challenges of rapid growth
musicMagpie has been helping millions of users sell goods online since 2007. A multi-awarding, multi-category recommerce company, the brand's rapid growth has earned recognition in the Sunday Times Tech Track 100 list. Such high growth spelt strained operations, until ThinkAutomation brought relief.
The challenge
musicMagpie was experiencing ever-increasing volumes of customer queries. Unfortunately, this also meant resource challenges.
The previous solution (Outlook and an Autohotkey implementation) was a temporary fix to manage workflow and emails. It provided only a basic level of structure to the customer service process. This temporary workaround was demanding on resource, due to constant maintenance needs. It was a client-side solution, so required installation across every machine in the business — which also resulted in management challenges.
This solution could not withstand the rapid pace of growth and customer contact. As the business grew, delays from a customer's first email to receiving a response increased. musicMagpie took on additional employees to meet SLAs, but it could still take anywhere up to 1 week for customers to hear back. Employees were stretched to capacity.
The solution
musicMagpie found ThinkAutomation in their search for alleviation. The software enabled musicMagpie to centralise their disparate email inboxes into one hub. Inboxes were set up for each of musicMagpie's different retail outlets (such as their USA website decluttr.)
From there, ThinkAutomation runs automated workflows on inbound emails. Standardised subject headers and phrases in the body text allow our software bots to parse emails into pre-set categories. Extract rules are then used to filter out important data from the emails and upload into a database, for further analysis.
This automated processing removed the need for user interaction at key operational stages. It also provided a high level of continuity across the business, and allowed the customer service department to have a more rigid and structured workflow. Plus, ThinkAutomation helps musicMagpie track and report on KPIs, something which was not possible prior to its implementation.
The results
ThinkAutomation lightened the load. With it, musicMagpie was able to:
Centralise over 35 email inboxes into 1 location
Parse, process, filter and categorise 15000 emails per week
Speed response times from up to 1 week previously down to 8-16 hours
Automatically process 547,500 emails annually
Report a 300% productivity increase
The feedback
"The reason we started to look into different technology to automate our internal processes was due to time constraints. I needed a package which more or less did what it said on the tin (ThinkAutomation was named Email2DB at time of implementation). The results of automated processes have been excellent."
Daniell Purnell, Software Developer, musicMagpie