The ThinkAutomation Studio is used to configure your Message Sources and to build and test your Automations. It can also be used to view the Message Store of processed messages and to configure Custom Actions. The ThinkAutomation Studio can be run on the same computer running the ThinkAutomation Server or on any remote computer that can connect to it.
Once you have configured your Automations the Studio can be closed. The ThinkAutomation services will continue to automate your business processes in the background.
Use the Studio to monitor your message flow in real-time.
Create multiple Studio users, and configure access rights to different solutions.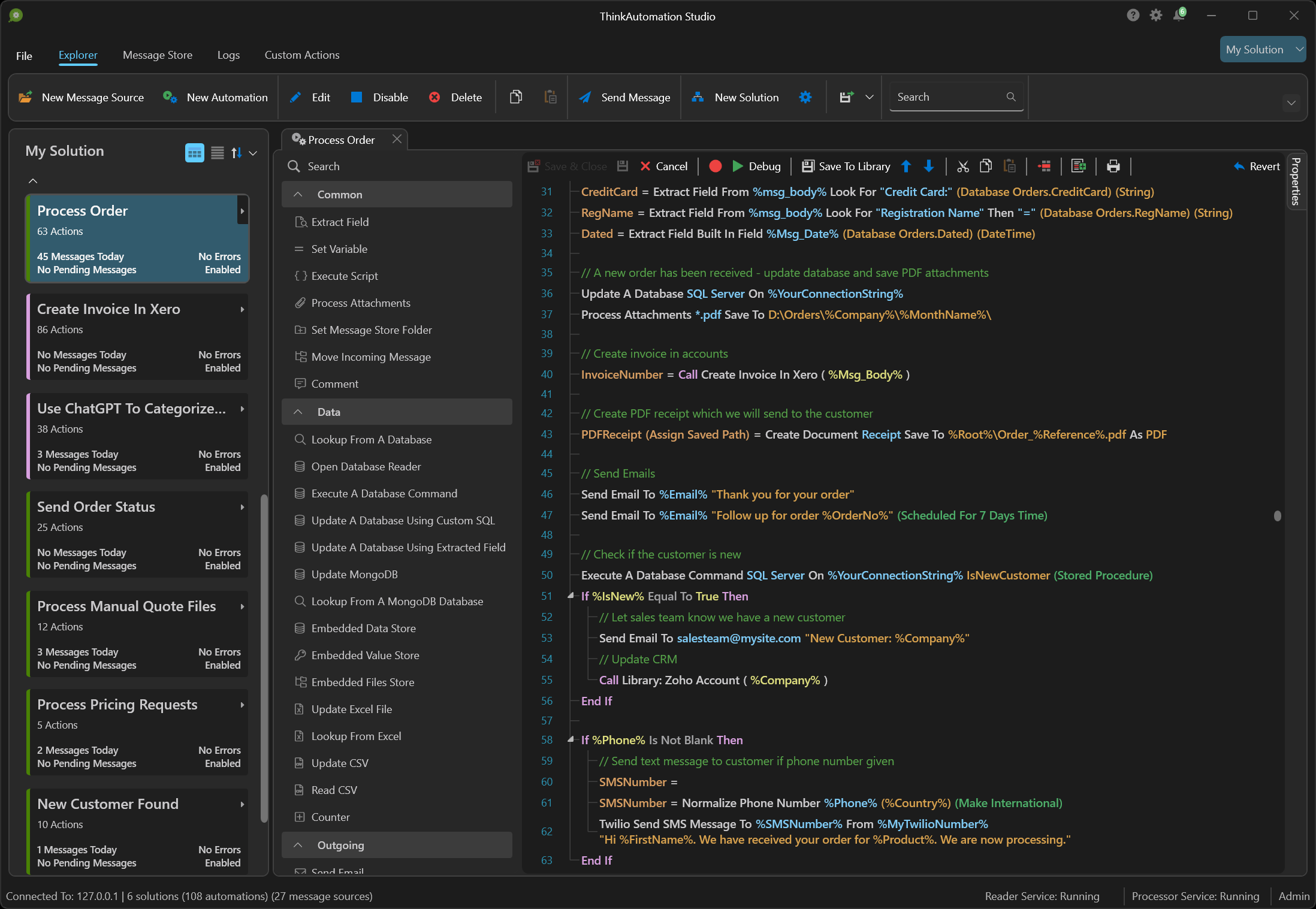 Open-ended automation scale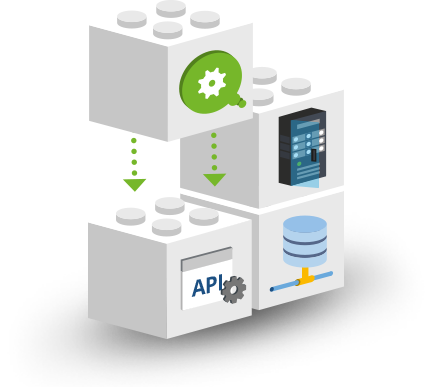 Connect
Connect to any API, any database, any server – any system you need
Automate
Automate any on-premises or cloud-based business process end-to-end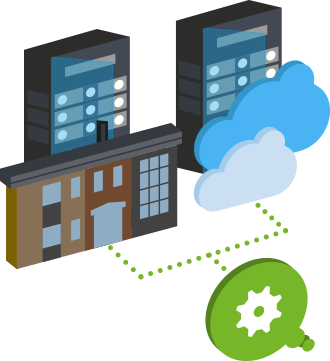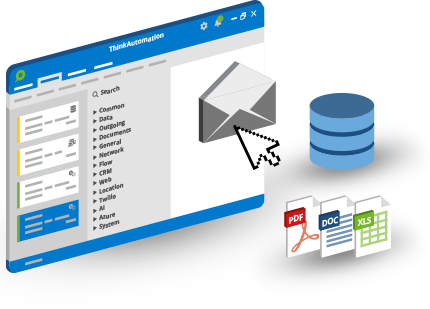 Build
Build out custom automations via an accessible drag-and-drop GUI